Chairman's Message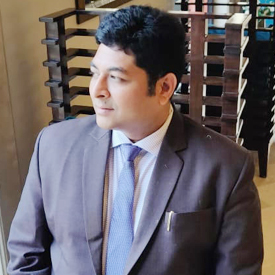 Mr. Lovelesh Goel
My mission in life is not merely to survive, but to thrive and to do so with some passion, some compassion, some humour and some style- was rightly said by Maya Angelou, which I believe in incorporating in my thoughts and actions. Accordsing to me, serving the most selfless human beings i.e. the uniformed men of our Country is the most successful and satisfying job a human being can conduct. Conducting the smallest of acts to bring about a change in their lives is the motto of Dheer Marketing India.
Dheer Marketing India had initiated its operations in 2009 and eventually grew as a leading marketing firm for Non-CSD, INCS, Paramilitary forces,(B.S.F, C.R.P.F, etc.). We inculcate the culture of client satisfaction and relation building for all those associated with us. With our consistent hard work and driven nature to perform better we have had a tremendous growth in marketing accessories of reputable brands to the men of the armed forces of our country.
Dheer Marketing India, looks forward to providing its services to the remotest of areas in the Country, thereby generating a source of change and comfort to the men serving the nation. By exceeding the expectations of its customers and clients Dheer Marketing India has come a long way in providing its service and assistance thereby generating a sense of better life care products. We look ahead to providing even better services and garnering comfort for amalgamating quality and essential of life in one responsible step.